SOHN President's Message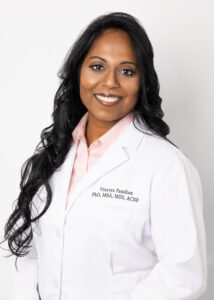 Dear esteemed members of the SOHN community,
It is with utmost sincerity and deep appreciation that I convey my gratitude for your unwavering perseverance and dedication to the nursing profession and our organization amidst the ongoing COVID-19 pandemic. Though the frustration and exhaustion we feel are very real, I have been constantly inspired by the way SOHN members continue to support each other and contribute to nursing in so many incredible ways. Your generosity of time, expertise, and camaraderie serve as a testament to the resilience and strength of our community, and will continue to uplift the organization and its leadership.
As we move forward into the future, the leadership team is energized and committed to strengthening our membership, chapters, education, health policy and advocacy, research and practice, and financial status. In pursuit of this goal, we have scheduled board and committee meetings spread throughout the year, with the Specialty Interest Groups (SIG) meeting on a monthly basis. Our upcoming Spring meeting will be hosted virtually, while our 47th Congress meeting will be offered in an asynchronous hybrid platform.
The future of ORL nursing relies on cherishing the values instilled by our previous SOHN leaders, building on our existing strengths, and prioritizing advanced technology, a new balance and purpose, and equity. To that end, the SOHN Board of Directors had approved our organization's updated vision, mission, and strategic plan in 2021. We have revised the tactical goals in 2023 to make our action plan realistic and attainable this year. SOHN will tackle the three pillars of organizational growth, embracing diversity, and financial stability with a new lens and infrastructure this year. To bring those pillars to life, I call upon you to be Valiant during these trying times of the COVID-19 pandemic, be Versatile as we adapt to new changes, and be a Visionary as we prepare for the future of ORL nursing. 
Again this year, the SOHN leadership will continue to focus on empowering you to realize the vision and mission of the organization, aligned with your aspirations for your professional lives and practices. I extend my heartfelt gratitude to you for your commitment to SOHN and look forward to witnessing all the incredible accomplishments we will achieve together.
With warm regards,
Vinciya Pandian PhD MSN RN ACNP-BC FAANP FAAN FFNMRCSI FCCM
President 2022–2023
Society of Otorhinolaryngology and Head-Neck Nurses
Ear, Nose and Throat Nursing Foundation