SOHN President's Message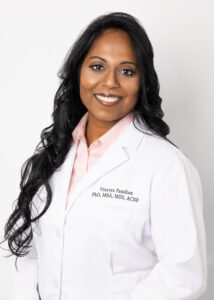 I want to express my sincere and deep appreciation for your continued perseverance and dedication to nursing and the organization through the COVID-19 pandemic. Even though the pandemic is not over yet and the frustration and exhaustion we feel are very real, I have been inspired by how SOHN members continue to support each other and give back to nursing in so many ways. Your generosity of time, expertise, and camaraderie will continue to lift the organization and its leadership.
Our leadership team is energized this year as we work harder towards strengthening our membership, chapters, education, health policy and advocacy, research and practice, and financial status. To that end, you will notice that we will have board and committee meetings spread throughout the year. The Specialty Interest Groups (SIG) will be meeting in January, May, and September. An accreditation task force has also been established to ensure that SOHN remains an American Nurses Credentialing Center (ANCC) Accredited Provider. Our Spring meeting will be hosted virtually while our 46th Congress meeting is planned to be offered in a hybrid platform.
The future of ORL nursing will depend on cherishing the values infused by our previous SOHN leaders, building on our existing strengths, and prioritizing advanced technology, a new balance and purpose, and equity. In 2021, the SOHN Board of Directors approved our organization's updated vision, mission, and strategic plan. SOHN will tackle the three pillars of organizational growth, embracing diversity and financial stability with a new lens and infrastructure this year. To bring those pillars to life, I would like to make a call to action by requesting you to be Valiant during these times of the COVID-19 pandemic, be Versatile as we adapt to new changes, and be a Visionary as we prepare for the future of ORL nursing.
This year, the SOHN leadership will focus on empowering you to realize the vision and mission of the organization as it aligns with your desires for your professional lives and practices.
I want to express my heartfelt gratitude for your commitment to SOHN. I cannot wait to see, hear, and experience all the great things we are going to accomplish together.
With kind regards,
Vinciya Pandian PhD MSN RN ACNP-BC FAANP FAAN FFNMRCSI
President 2022–2023
Society of Otorhinolaryngology and Head-Neck Nurses
Ear, Nose and Throat Nursing Foundation